April 11, 2016 - YOUR WRESTLEMANIA 32 HERB MELTZER MEMORIAL DORKRATE REPORT 2000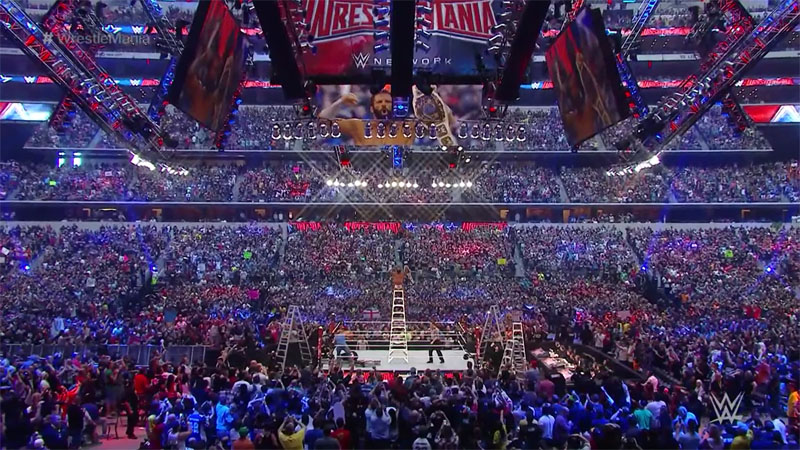 Wrestlemania 32 was a thing that occurred, and I'm a nerd, so I wrote about it. Given that it was literally like a third of a day long, combined with the "throwing shit together on one page" strategies employed recently on this here website, I've given it its own separate dump page, so as to not melt your browsers with image files, each of the nineteen times a day you all most assuredly check back here for updates every day of your miserable little lives. If such things interest you, you can read the long-ass report of Things
RIGHT HERE.
If not, you can go screw. (just kidding I love you all)
April 11, 2016 - April Rasslin' Moratorium


Too much dang wrestling on here lately, that Mania 32 thing was exhausting for both typist and reader alike, and April Wrestling Christmas season is over anyway, so I'm gonna chill with updates relating to fake fighting until at least May. I know this is heartbreaking to you all, so in the meantime here is a picture of Kevin Owens chilling with a Koala.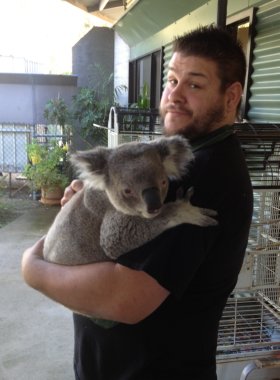 April 21, 2016 - DEAD FORMAT CONVERSION/DEAD STOCK DISPERSION PROJECT #2: Turbonegro Singles!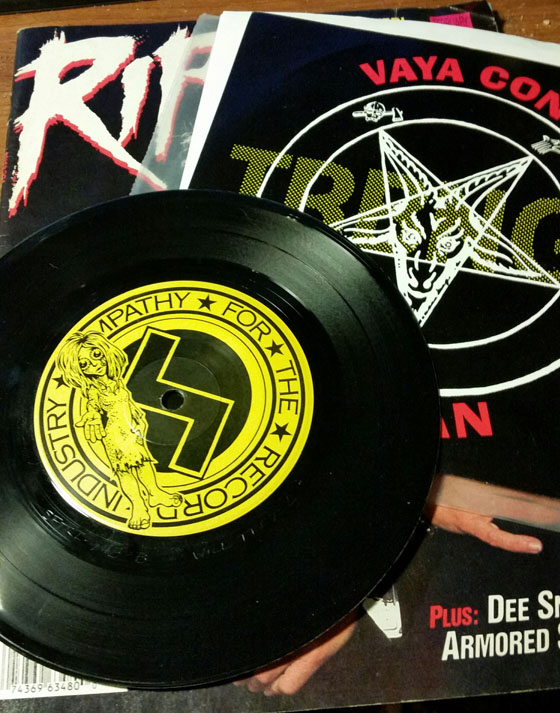 LIFE IS A SEXUALLY TRANSMITTED DISEASE. THE ONLY KNOWN CURE IS DEATH.
STANDARD INTRO:
I got a few things on vinyl and a few things on cassette that have never been released digitally or on CD and a few things on CD that obviously were released in such ways, but you can't get them first-hand legal anymore because record companies don't fully grasp the digital age yet. So in the name of not letting that stuff die, (and because sometimes you just wanna hear the stuff rather than collect it, and it doesn't make sense to drop $50 on Ebay in such a case) I'm turning my out-of-print and/or bootlegged tapes and records and CDs into MP3s and sharing them with you, my street peoples, because I love you. In case some label/artist/etc. sees your crap here and wants it taken down,
just hit me up
and it'll go down. Suing me will do no good, because I rarely have more than like twenty-seven bucks on me at any given time.
These were originally released when I was in elementary school, and I didn't know the band existed until at least '98 or so, so I'd like to make clear that I make no claims to be a Turbonegro O.J. (Original Jügend) by any means. I don't remember exactly when I got these, but it was probably sometime in 2000, because that was the year I had a job with no real fiscal obligations and just went nuts with e-commerce, which mostly revolved around CDs (and obviously the occasional record) of the unholy quadrumvirate of Sacred Reich, GWAR, Body Count, and these guys. It was a weird time. But yeah, right around the time I decided that Turbonegro were *my dudes* I went to the Sympathy for the Record Industry website and got these two SINGLES, the
Grunge Whore
10" EP, and a regular ol' compact disc of
Ass Cobra
, which I posit as the greatest god dang punk rock album of all time. ALL TIME.
As for the band themselves, for those of you who are not in the know, (regular folks with fulfilling lives and jobs, I'm assuming) Turbonegro are Norway's finest export, the masters of their own custom-made genre of "deathpunk," and also, according to bassist/drummer/founding member Happy Tom, "a turbonegro is a large, well-equipped, armed black male in a fast car, out for vengeance. We are his prophets." As for a solid definition of what deathpunk entails, I'm probably not the guy to tell you, but from what I can tell, it seems to largely revolve around heavy-ass guitars, as well as some combination of homoeroticism, partying, nihilism, perversion, and homoerotic, nihilistic, perverse partying. Somewhere out in these streets, there are people in dire need of damns, shits, and fucks, but Turbonegro is a band with nothing left to offer such people, because they stopped giving any of those long, long ago. This is a band with songs like "The Midnight N.A.M.B.L.A.," "You Give Me Worms," "Rendezvous With Anus," and "Are You Ready (For Some Darkness)" on their permanent record, to give you some idea of what you're getting into here.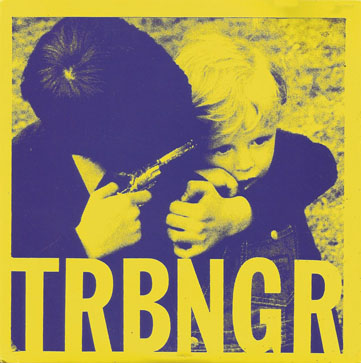 Route Zero (1990)
is their first widely-available single as far as I'm aware, (and like most of their early stuff, has the band's name listed as TBRNGR to avoid freaking people out) and it's a lot different from a lot of their other stuff. It's a lot noisier and slower, almost having a grunge or even doom metal vibe at times, except for "Flower Box," which is a lot more musical and kinda sounds like something by the Misfits, and is a lot more reminiscent of the stuff they'd be doing a decade later when glam rock elements started to creep in on 1997's
Apocalypse Dudes
. It's not quite there, as key ingredients Euroboy and Hank Von Helvete weren't in the band yet, but it sounds really out of place compared to the screaming and buzzing and clanging around of the first two songs.
TRACK LISTING:
1. Route Zero
2. Cockwork
3. Flower Box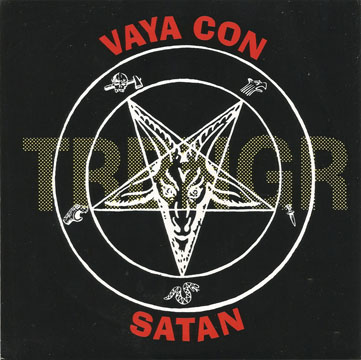 Vaya Con Satan (1991)
meanwhile, is from a year later, but it's generally considered "where it all began," as far as the deathpunk style becoming fully realized. The title track is a six-minute, borderline-metal epic of rock and roll darkness, "Zonked Out on Hashish" is the band just rocking the hell out, and "Hand of Love" sounds like
Damaged
era Black Flag trying to write a song like "Vaya Con Satan." The only problem is that the production on this is all weird, with just ZERO bass in the mix, and I know it's not just on my end, as I've tried it on three different record players, including one on my mom's legit-ass stereo that I used to dub this to cassette a hundred years ago. (Wonder whatever happened to that tape) It's not enough to ruin this, but it's kinda weird after a while.
TRACK LISTING:
1. Vaya Con Satan
2. Zonked Out on Hashish
3. Hand of Love
Anyway, nothing from Route Zero ever made it to a full length album, and the two songs from Vaya Con Satan that made it onto 1992's
Hot Cars and Spent Contraceptives
album are different versions. Also, some Googling reveals that all this actually was released on CD at one point, but it was a special set that was limited to 1,000 copies. So there's no legal, commercial way to get these anymore, so I'm passing them on to you, my street peoples. I love you all.
ROUTE ZERO
(18MB ZIP)
VAYA CON SATAN
(17 MB ZIP)
(and I assume no one actually looks at the Monthly Dump pages, so if you wanna know what Conversion/Dispersion Project #1 was,
look here
.)