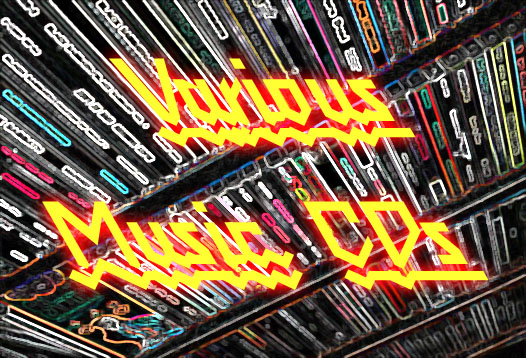 LATEST UPDATE: July 9 - METALLICAAAHEEEYEEAAHEAAAHAAAHHH-oooooh yeaah-heah

(INTRODUCTION/EXPLANATION MOVED TO THE BOTTOM OF THE PAGE FOR EASE OF ENJOYMENT)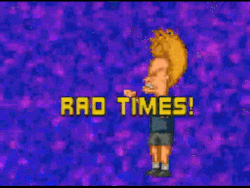 CURRENT COUNT OF CDS BOUGHT DUE TO DIRECT OR INDIRECT INFLUENCE OF BEAVIS & BUTTHEAD: 6 (six)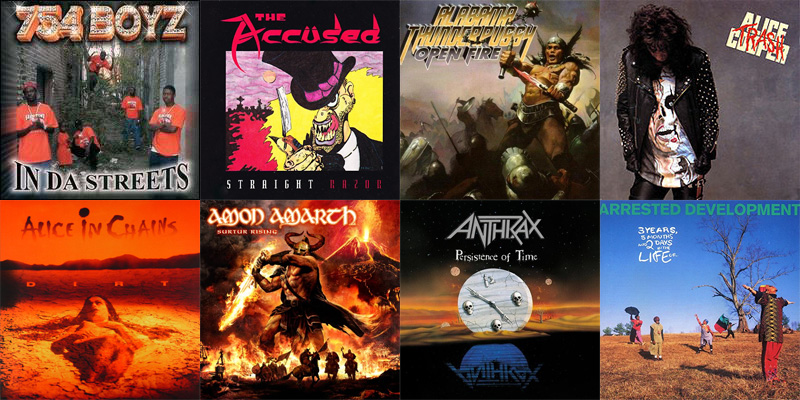 (754 Boyz, Alabama Thunderpussy, The Accused, Alice Cooper, Alice in Chains, Amon Amarth, Annihilator, and Arrested Development)
B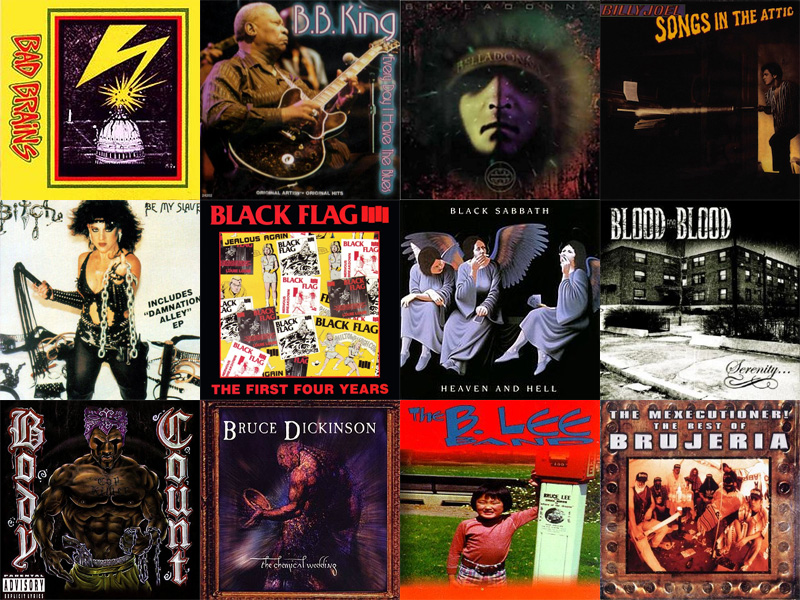 (Bad Brains, B.B. King, Belladonna, Bill Cosby, Billy Joel, Bitch, Black Flag, Bob Marley, Body Count, Bruce Dickinson, B. Lee Band, Brujeria)
C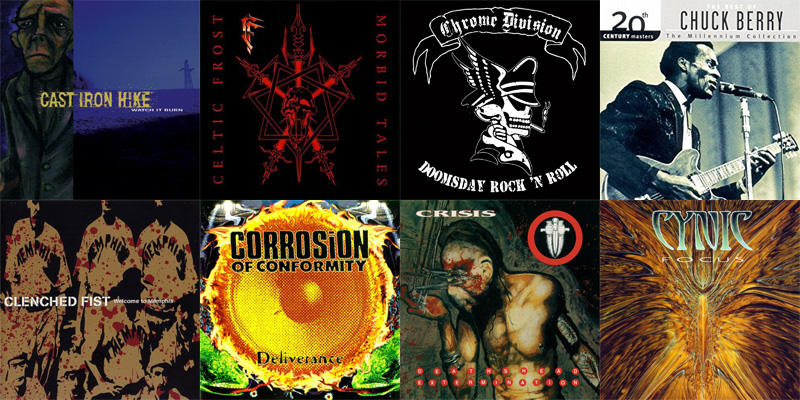 (Cast Iron Hike, Celtic Frost, Chrome Division, Chuck Berry, Clenched Fist, Corrosion of Conformity, Crisis, and Cynic)
D
(Damnation A.D., DBX, David Allan Coe, David Dondero, Day of Mourning, Dean Martin, Death Angel, Deep Purple, Deerhoof, Demolition Hammer, Dennis Miller, Desultory, Devastation, Dio, Dismember, Drain S.T.H., and Durge)
E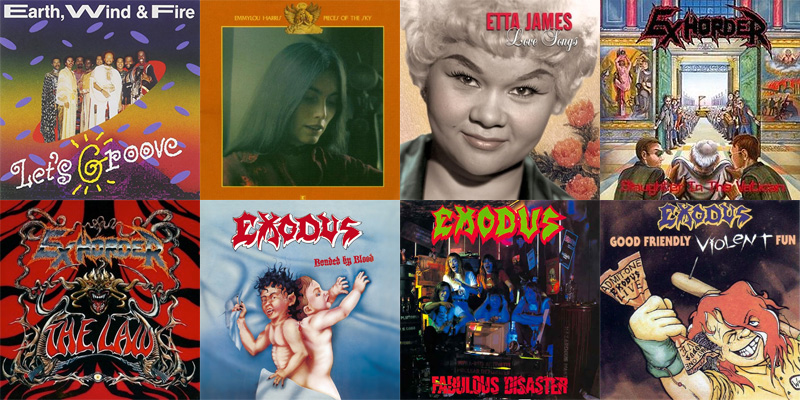 (Earth, Wind, & Fire, Emmylou Harris, Etta James, Exhorder, and Exodus)
F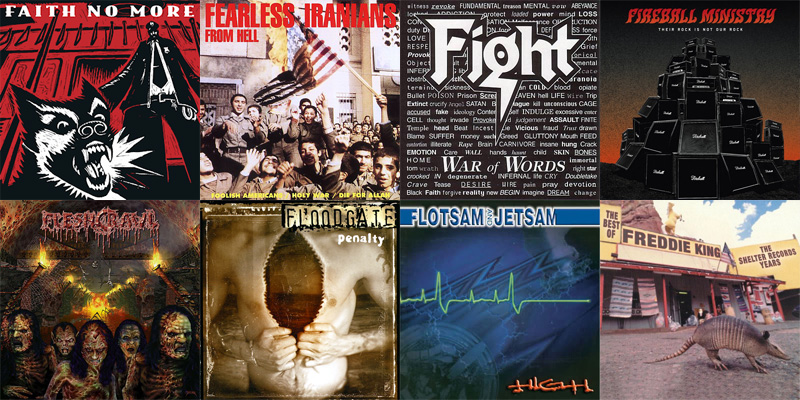 (Faith No More, Fearless Iranianas from Hell, Fight, Filter, Fireball Ministry, Fleshcrawl, Floodgate, Flotsam and Jetsam, Foo Fighters, and Freddie King)
G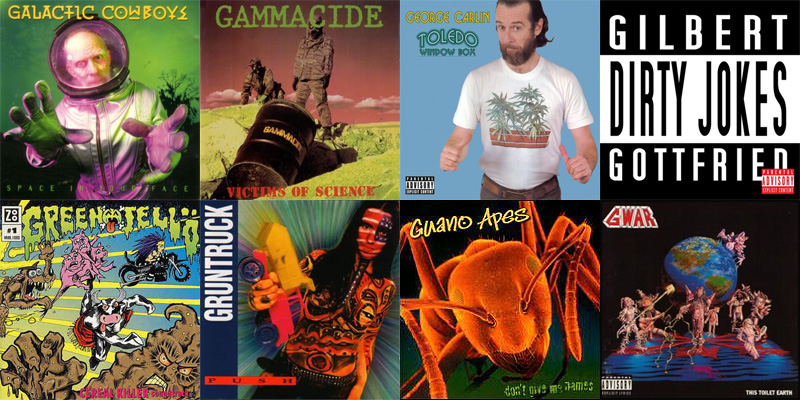 (Galactic Cowboys, Gammacide, George Carlin, Gilbert Gottfried, Grabass Charlestons/Billy Reese Peters, Greenday, Green Jello, Gruntruck, Guano Apes, GWAR)
H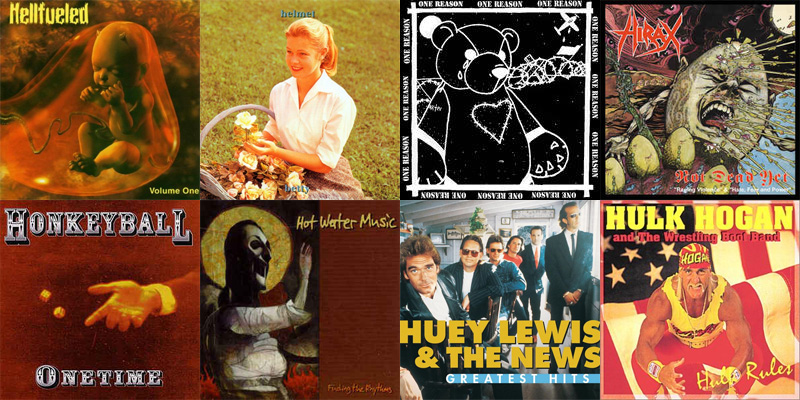 (Hellfueled, Helmet, Highstrung/One Reason, Hirax, Honkeyball, Hot Water Music, Huey Lewis and the News, Hulk Hogan and the Wrestling Boot Band)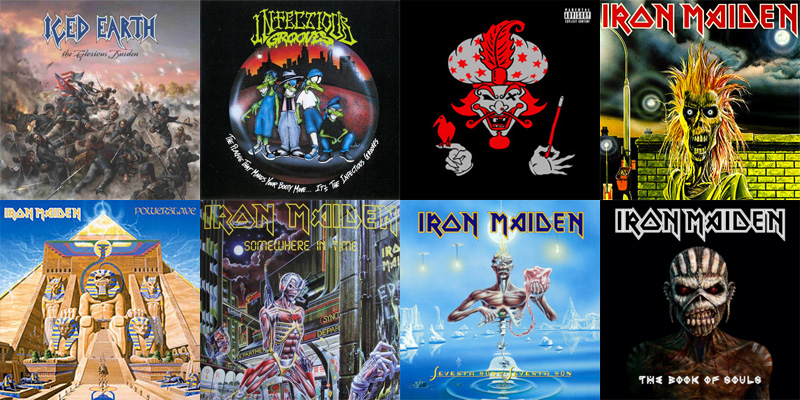 (Iced Earth, Infectious Grooves, ICP, and FUCKIN MAIDEN YYEEEEEAAAHHHHHH)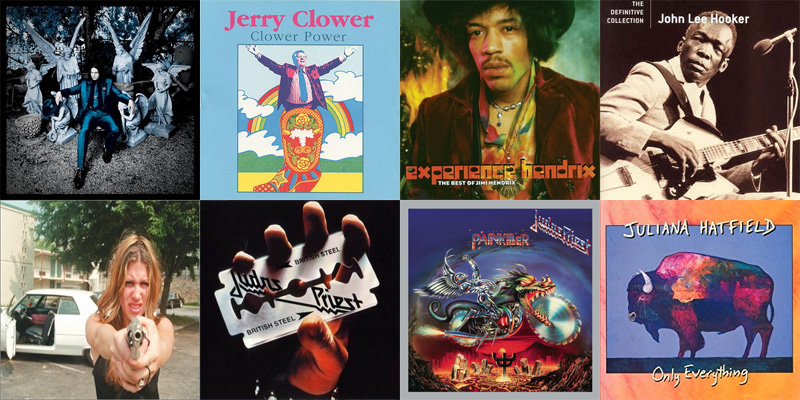 (Jack White, Jerry Clower, Jimi Hendrix, John Lee Hooker, Jucifer, Judas Priest, and Juliana Hatfield)

K/L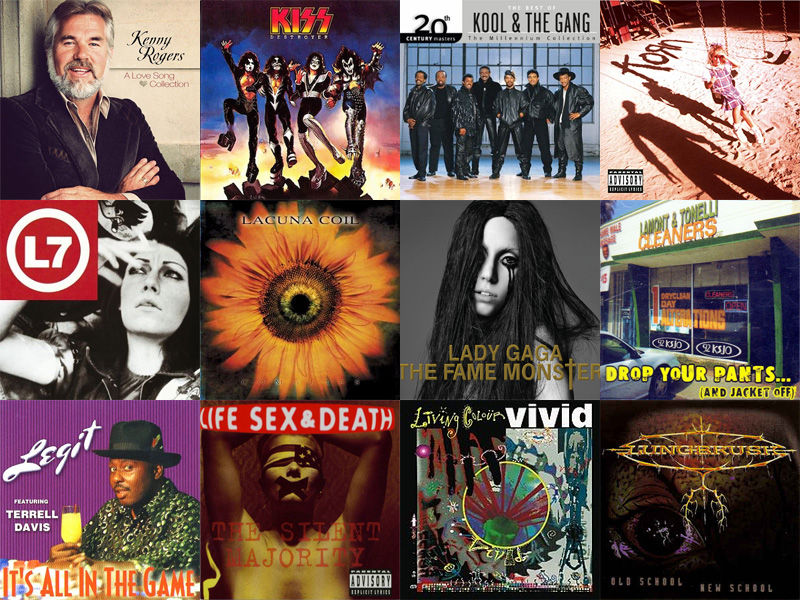 (Kenny Rogers, Kiss, Kool & the Gang, Korn, L7, Lacuna Coil, Lady Gaga, Lamont & Tonelli, Leadbelly, Legit, Leona Lewis, Life Sex & Death, Living Colour, and Lungbrush)
(Mama Cass, Manowar, Мастер, Mastodon, MD.45, Mercyful Fate, Metal Church, The Migraines, Minor Threat, Mitch Hedberg, M.O.D., Monster Magnet, and Murphy's Law)
- Motörhead section under construction

everything else through Z coming... Eventually.
INTRODUCTORY EXPLANATION THAT USED TO BE AT THE TOP OF THE PAGE: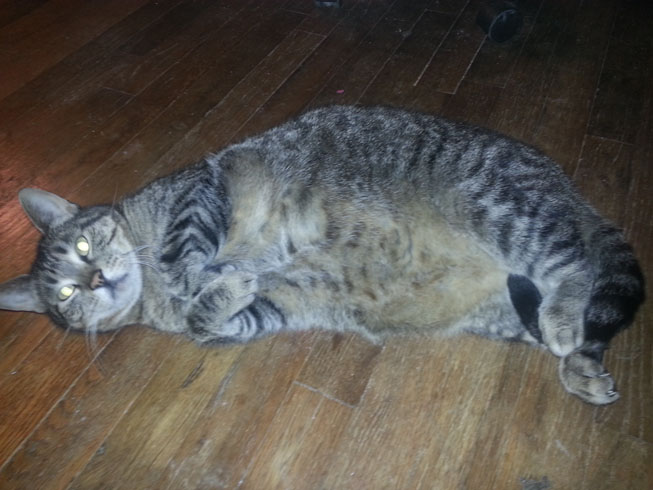 This is Dusty, and he is a Good Boy. Unfortunately, he occasionally strays from the path, as do we all, and chief among his vices is peeing on stuff. We can't place anything of value on a bottom shelf anymore because of this little turd. On a smelly related note is that I've decided to do what so many have done in recent years - I'm boxing up my compact discs. Now, I'm not selling them; fuck all y'all, you can't have these. I'm just making peace with the facts that my actual listening of music almost always takes place in digital form and that all my CDs are doing out here in the living room is collecting dust and tempting fate with a male cat who feels the need to assert his territorial boundaries from time to time. So into boxes (and perhaps closets) they go.
Normally, this is a job that would take about thirty minutes, maybe 45 if I get weird about alphabetizing. But like I said, all I do is listen to my crap in MP3 format, and the vast majority of this stuff got ripped at a time when hard drives were expensive, weak, and ineffectual, so it's done at a sample rate of 192Kbps. This was pretty much the standard when hard drives were measured in gigabytes, but we have terabytes now, and 192 is pretty much the threshold of "gee, this doesn't sound as good as the CD." I'm not getting into weirdo-nutso audiophile crap here; those people are morons who don't understand that the human ear can't hear some things, and only a great fool would pay Neil Young $1000 for a lossless format FLAC player. (And hell, there's probably a free phone app for that by now) I'm talking 320Kbps, which is the standard for store-bought music files now, and reasonably the highest quality you should ever bother with, because again, our ears don't work any better than that. So I'm gonna have to re-rip that stuff for me, and that means ***CONTENT*** for you. Precious content.
As I re-digitize and computerize most of my store-bought CDs, I'm going to leave reviews of everything here, maybe even including ones that were already nice and 320ed up. Maybe not reviews even, but the thoughts and feelings that come to mind in the stream of consciousness that happens during the minute or so it takes for a CD to run through the ripping process. (That's real techniques and real emotion, you guys. Yeaow.) Seriously, I'm going to keep this brief. Or maybe sometimes not, if there's a decent story attached to something. I dunno. Rules get bendy sometimes.But I'm gonna put it all right here on this page, but probably then split that up into smaller pages, once that gets too unwieldy.Maybe I'll add cover art type pictures someday? Probably not. But let us begin.