OFFENSIVE LINEMANS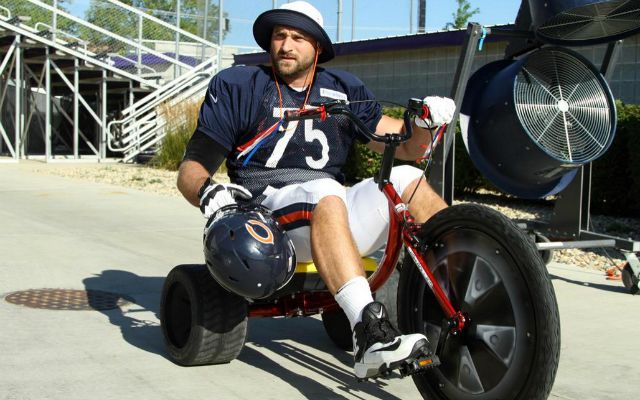 Notable Dudes That's Still Here: Kyle Long, Jermon Bushrod, Jordan Mills, Matt Slauson, Michael Ola, Charles Leno Jr.
Notable Dudes They Got Rid Of: Roberto Garza (retirement), Ryan Groy (traded to Patriots)
Notable New Dudes: Will Montgomery (ex Bronco), Vladimir DuCasse (Transylvania)
25 Year Top 5: Olin Kreutz, Ruben Brown, James Williams, John Tait, Andy Heck
25 Year Bottom 5: J'Marcus Webb, Frank Omiyale, Gabe Carimi, Stan Thomas, Terrence Metcalf
Best Cardboard I Own: 2003 Topps Pristine All Star Endorsements Olin Kreutz
Fantasy Bootleg: If I was a real piece of shit, I'd get my own last name with #73 on it, because that was the number I wore when I played offensive line in high school. But I'm not, so that's not gonna happen. Of course, my freshman year, I wore #69, which is the funniest number, but I'm still not a big enough piece of shit to put my own name on a Bears jersey. Also, overlty sexual humor has never been my style, so I'd probably just get a #69 DUDE jersey, and make it a Bill & Ted reference. The Bill & Ted movies were the best, and every day, I wake up in fear of finding out that they're going to remake them with some sweet tween boys time-traveling with iPhones or some shit. There's no way to really tween up Ernest movies though, so at least those are safe.
Preebok Ebay Jersey: The overtly white didn't start buying jerseys en masse until the 2000s, so there's no such thing, sadly. I totally would've rocked a Big Cat Williams or a Jay Hilgenberg, though.
Expert Analysis: If you've ever seen me try to act like I know things about football online, you're probably sick of me bitching about the Chicago Bear offensive line, as the Doom of 2010 kept rolling up until it was the Doom of 2013, until it finally got to a point where the team began being doomed by its defense. And things are better than they've been in years, but they're still bad. I mean, Will Montgomery is a fine center and a definite upgrade from the withered husk of Roberto Garza, Kyle Long is looking like a dude who will be making Pro Bowls for the next decade, and when he's healthy, Matt Slauson is probably a lot better than Kyle Long. But once you move outside of the center and the guards, shit gets ugly. I won't go so far as saying Jermon Bushrod has been stealing a paycheck since they made a big deal of signing him from the Saints, but I will say he's been getting handed a paycheck, glancing down at it, thinking there must have been some sort of mistake, and then going, "hey, are you sure that – uh, never mind," before pocketing it and leaving in a real big hurry. And Jordan Mills has probably overachieved for a fifth round pick, but the expected achievement level for one of those is usually "just barely makes the team and plays for like three years before retiring," So he really shouldn't be headed into his third year as a shitty starter, bu there's no one else to turn to at this point. They already tried sticking Charles Leno in his spot, and on a possibly related note, Jimmy Claussen is out with a concussion now. The other top backups are Michael Ola, who was shockingly good as a random CFL guy that Trestman brought in to play guard, but is only good at playing guard, and Hroniss Grasu, a rookie who plays center and possibly guard, but definitely not tackle. So the Bears only option seem to be sticking with Bushrod and Mills, taking the risk of kicking Kyle Long out to right tackle, (and this isn't a video game, so that probably won't work) or bringing in a new guy at the last minute, like perhaps the shattered ghost of Jake Long. Either way, the Bears are pretty much screwed, but let's face it, y'all this is a lost season and they're trying to move on from Cutler anyway, so a shitty line causing a dead QB won't make things much worse. Embrace the horror, I say. Hell, whoever had J'Marcus Webb playing for them has to have released him by now, right? I say we bring him back, and make Jon Fox play a fiddle the entire time the offense is on the field. If we're not going to succeed at sport, let's just turn this bullshit into art instead. Embrace the horror, embrace the doom.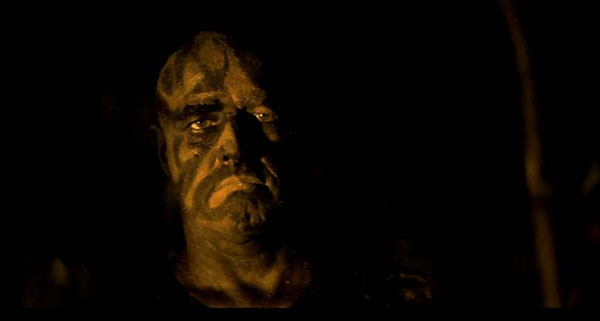 "EXTERMINATE ALL THE BRUTES"
Bonus Offensive Line Haiku:
Will Montgomery
First new Bears center
In a long time not having
Much to live up to
Mat Slauson
Thick bearded Viking
Fights bikers across wasteland
This fall on Showtime
Jermon Bushrod
Gets paid hella cash
Nice work if you can get it
To just be okay
Kyle Long
Kyle, son of Howie
Please don't move him to tackle
Madden isn't real
Ex-Bear Ryan Groy
Groy Groy Groy Groy Groy
Groy Groy Groy Groy Groy Groy Groy
Groy Groy Groy Groy Groy
DEFENSIVE LINEMANS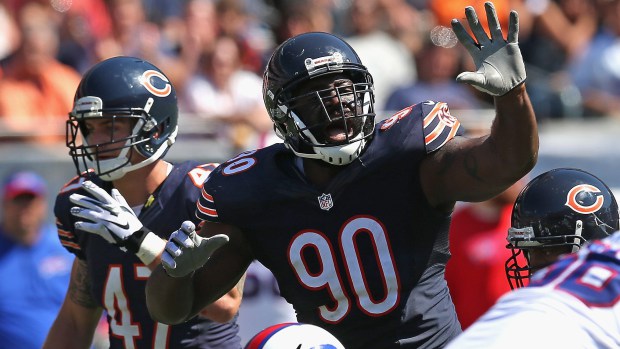 Dudes That's Still Here: Jeremiah Ratliff, Ego Ferguson, Will Sutton, Cornelius Washington
Dudes They Got Rid Of: Stephen Paea (Redskins), a bunch of defensive ends that are outside linebackers now in a 3-4 system.
New Dudes: Jarvis Jenkins (ex Redskin), Eddie Goldman (rookie)
25 Year Top 5: Richard Dent, Julius Peppers, Pre-Crisis Tommie Harris, Trace Armstrong, Chris Zorich
25 Year Bottom 5: John Thierry, Michael Haynes, Carl Simpson, Darwin Walker, Post-Crisis Tommie Harris
Best Cardboard I Own: 2005 Upper Deck Legends Legendary Signatures Richard Dent
Fantasy Bootleg: #90 UBERKLAW. Y'all should have been able to predict that one.
Preebok Ebay Jersey: Champion brand #90 Alonzo Spellman jersey. Can't post a link because none are up right now, but I've seen one at a time when I was too broke to buy, so I know at least one of these exists. If I have to stick to ones that are easy to find, I'll go with a #97 Chris Zorich.
Expert Analysis: The Bears have switched from a 4-3 standard, old-timey defense into the more modernized 3-4 styles that I think the Steelers have been using since the 70s. So everything is weird now, and I no longer know what the fuck I'm talking about in regard to the Bears' defensive line scheme. And I am the only dude online writing about footballery who will admit such a thing, making it that much more of a shame that I'm not the Most Trusted Name in Sports and that Peter King isn't blowing desperate hobos for sammich money behind a truck stop dumpster somewhere. But the hope coming into this year was that Jeremiah Ratliff would continue doing his best to make people remember when he was a star back in his past life as Dallas Cowboy Jay Ratliff, and eventually, he could swing out to defensive end, so rookie Eddie Goldman could be the guy there that they hope he'll be for the next dozen years or so. But Ratliff is suspended for a few games for a DUI a thousand years ago (this is what happens when you sign ex Cowboys) and Goldman is hella-concussed, much like half the NFL, but to such an extent that it's been publicly admitted as such. So as it stands right now, the official starting nose tackle is Terry Williams, who is literally not even expected to make the team once the preseason is over. Terrible. At defensive end, (which is a lot like defensive tackle used to be now) you've got Ego Ferguson, a rookie from last year who is kind of okayish, and Jarvis Jenkins, who I'm pretty sure one of the main fantasy football autist sites called the worst DE in football last year. Thing is, Jenkins has looked better than anyone else so far in the preseason, so it just goes to show you that you can't trust a bunch of nerds behind computers, screaming about ethics in football journalism or whatever. So as of right now, the line looks like Jenkins, Ferguson, and Will Sutton at nose tackle, (because LOL fukk u Terry Williams) and it's really hard to get excited about any of that, outside of maybe Ferguson. But again, 2015 is absolutely a lost season for the Bears, and the three guys up front aren't going to make up for having a giant pile of ugly horror (but also Pernell McPhee, at least!) lining up behind them. Sometimes, we must embrace the horror, because the horror is all we have.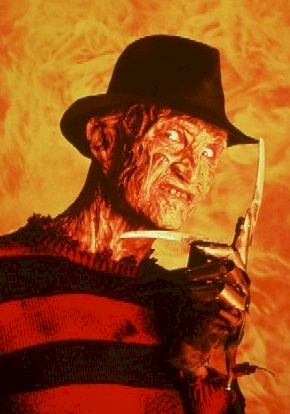 NEXT TIME: some other football guys!