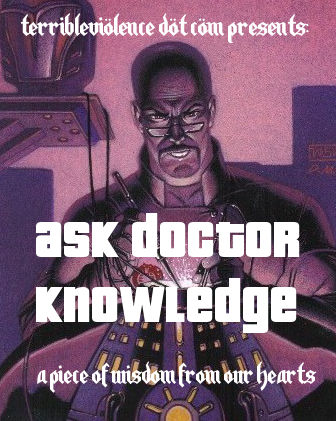 Back in the old days, this was a regular feature of the site, (I did it twice in five years, I think) and since the world always has and forever will need my help, I'm bringing it back. Because knowledge is power, you are all worthless and weak, and must all feel my power. And since the children are the stupidest of the lot, today's dispensation of power goes out to the lost souls who had hoped to have their questions answered by About.com's Teen Advice section, but instead got this bullshit.
Q: Is my friend a lesbian?? She and I have been hanging out a lot, and she keeps touching me all over. I don't have a problem with lesbians, I just don't like how she touches me. Like one time we had a sleepover, and she thought I was asleep, and she reached over and started touching me. I don't know what to do. I don't wanna ruin our friendship but I wanna know the truth.
A: YOU CAN'T HANDLE THE TRUTH.  Sorry, it was there and I had to go for it. Personally I never had any problems with identifying  a lesbian, because whenever someone didn;t totally dig me and wasn't a relative, it must have obviously meant that they were a lesbian. Like I think the town I grew up in had at least seven or eight thousand of them, including the entire female half of the high school. It was bizarrely progressive for a southern town. Seriously, though, the part I'd be worried about is when she stop actually touching you and starts just holding the one finger a centimeter away and repeatedly informing you that she isn't touching you. At that point, violence is a viable option. In the meantime, I dunno, maybe try asking?
Q: Help! My best friend just confessed that he thinks he may be gay. Now I'm afraid to be alone with him because I think he may start hitting on me. I won't take showers with him after gym or soccer practice. I just feel funny around him now. I don't know how to handle this, what should I do?
A: See, your behavior after your friend's confession is a really potentially damaging to your relationship, as it won't be long before he starts figuring out what a raging homophobe you are. And if he's your best friend, I'm guessing you don't want to have the dude get pissed and stop hanging around with you, so my advice is simple: Stop being so weird and distant. Start touching him all over, like when you're having a sleepover and you think that he's asleep. You're welcome.
Q: I want to be famous. I'm not sure what my talent is but I really want to give it a try. Any tips for getting things started?
A: First of all, you sound pretty stupid. Sorry, but I calls it as I sees it, and if you really want to "give it a try" when you don't even know what "it" is, then that's how I sees it, you know? Anyway, I'm assuming that you're completely talentless, so the best I can tell you is to go out and kidnap and/or kill an at least semi-attractive white woman. Works like a charm.
Q: My boyfriend is 28 and I'm 16. My parents don't approve, my friends think it's creepy and his family says it's disgusting but we're in love. Am I crazy thinking love can conquer all or does age really matter? When is an age gap too big?
A: Man, as much as I'd love to give a joke answer for this, just remember that you're 16, he's 28, and when you're 25 and he's 37, he's still going to want a 16 year-old, because he has a fucking disease. So yeah, get over the fact that he has a killer taco-based career and a functioning 1982 Stanza hatchback, and remember that if you don't dump him for being a pederast, he'll eventually dump you for not being a child.
Q: I'm a Christian teenage girl practicing abstinence. I have a boyfriend who has the same morals as me and who also wants to wait until marriage to have sex. My question for you is this; is oral sex the same as sexual intercourse? Does it count as having sex? If we have oral sex are we still virgins?
A: This is a touchy question, so I'm going to have to call in a buddy of mine to help out: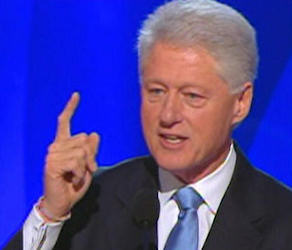 "It depends on what the meaning of the word 'is' is. If the–if he–if 'is' means is and never has been, that is not–that is one thing. If it means there is none, that was a completely true statement….Now, if someone had asked me on that day, are you having any kind of sexual relations with your boyfriend, that is, asked me a question in the present tense, I would have said no. And it would have been completely true."
So there you go. Glad I could help.
Q: Is it alright to date non-Christians even if you think that maybe they will change?
A: Well, it's  probably a moot question, because if you try to get them to change, they won't be dating you for very long. But if that is your goal, I heard somewhere that oral sex might help.
Q: I'm in 8th grade, I have kind of a good girl reputation at my school, and I want it to stay that way. The other day, my friends revealed to me that there had been a rumor going around (which I had no idea about) for the past few weeks that I fingered myself during classes. I have done NOTHING of the sort, and apparently everyone is talking about it. My friend believe me that I didn't do it, but I'm pretty sure everyone else thinks I did. What can I do to stop this?
A: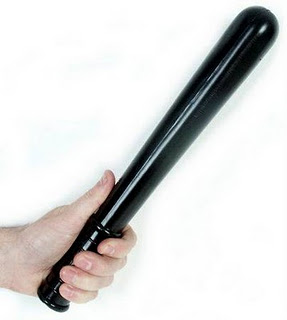 Because no one can spread rumors with their jaw wired shut.
Q: IF SOMEONR MASTURBATE EACH DAY IS IT FINE FOR HIM OR NOT?
A: It's perfectly alright.